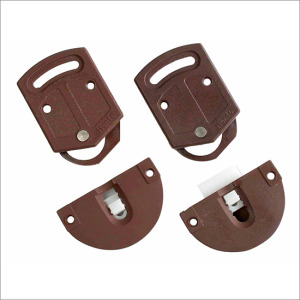 Installation Diagram :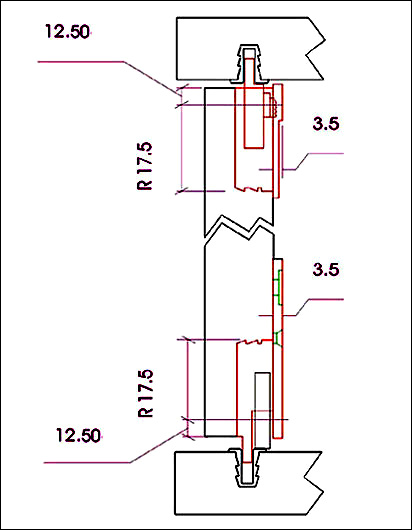 Product Information
Product Code : 110.001 to 110.006 [Refer Index Page]
Color : White / Brown
Finish : Nylon
Specially used for Sliding Shutters in Office Cabinet, Computer Work Stations, Wardrobe, Partition Doors, Bathroom Doors etc.
Removable shutter for ease of assembling, dismantling after periodical cleaning.
For wood thickness from 12 mm onwards and load capacity 20 Kgs. Per shutter.
Boring Pattern :
Boring pattern for 18 mm Shutter.
Difference between shutter length and cabinet IN (and) IN should be 6.0 mm only.
Installation :
Use hinge sinker router bit of 35 mm dia. boring for depth up to 10 mm. Same drilling patterns for roller & guide. Bored holes acts as magazining aid for the bottom roller.