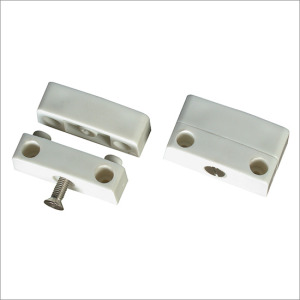 Installation Diagram :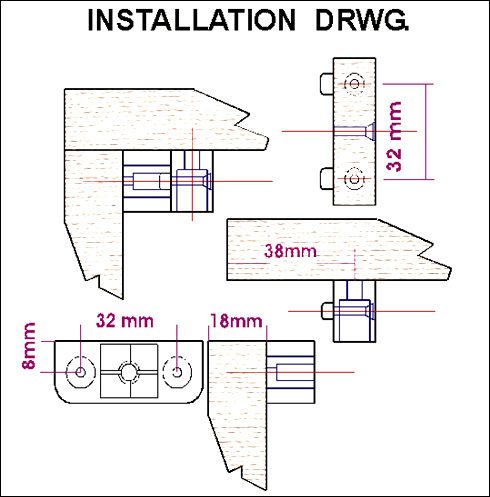 Product Information
Product Code : 330.001 To 330.010 [Refer Index Page]
Color : White / Black / Brown
Finish : Nylon
Ideal knockdown fitting for simple right angle panel assembly, mechanical tightening ensures a strong joint.
The Tru-Fit fitting compromise male / female lock, which are screw mounted to the base / side panel respectively. Wherein screw location for the male component is assisted by the integral dowels and finally held securely together by the fastener and net insert.
The extensive interlocking areas have the screw-mounted component and built-in dowels ensure exceptional rigidity.
This fitting is ideal for particleboard since no drilling or boring is required as in the case of mini-fix, thus zeroing on the exposed surface on the bored area in the humid atmosphere.
Tru-Fit is suitable for self assemble furniture also for assembling kitchen cabinet, wardrobe, work station and general furniture in knock-down category.